Our Lady of Guadalupe Seminary
In 1993, the Priestly Fraternity of St. Peter established its international seminary for English-speaking candidates. The seminary was named for Our Lady of Guadalupe, in honor of her title as the Patroness of the Americas.
The Initial location of the seminary was in North American District headquarters
The initial location was in the North American District headquarters building in Elmhurst, Pennsylvania, through the courtesy of the local Bishop.
As the enrollment increased, the need for a new and permanent location resulted in the generous invitation of His Excellency, Fabian W. Bruskewitz, Bishop of Lincoln, to locate in the Lincoln Diocese.
In the fall of 1998, ground was broken for the new seminary, and construction began. The first of three phases was completed in time for classes to begin in the fall of 2000. A second dormitory wing was added in 2005. The Chapel of Ss. Peter and Paul, the crown jewel of the seminary, was completed and dedicated in 2010.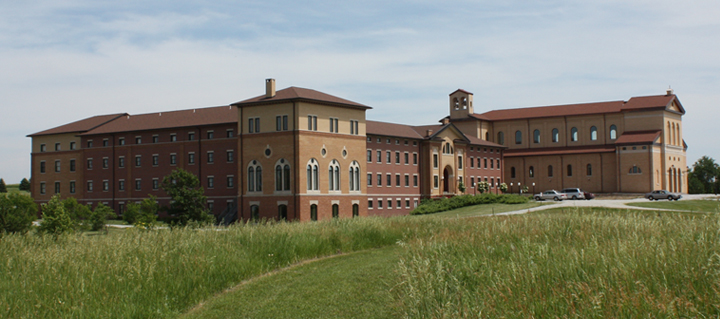 #Located within the territorial boundaries of the Diocese of Lincoln. The seminary is located in Denton, Nebraska, USA. The two largest cities in Nebraska are located nearby: Lincoln, about 7 miles distant, and Omaha, about 65 miles distant. 

Nebraska landscape as seen from the seminary grounds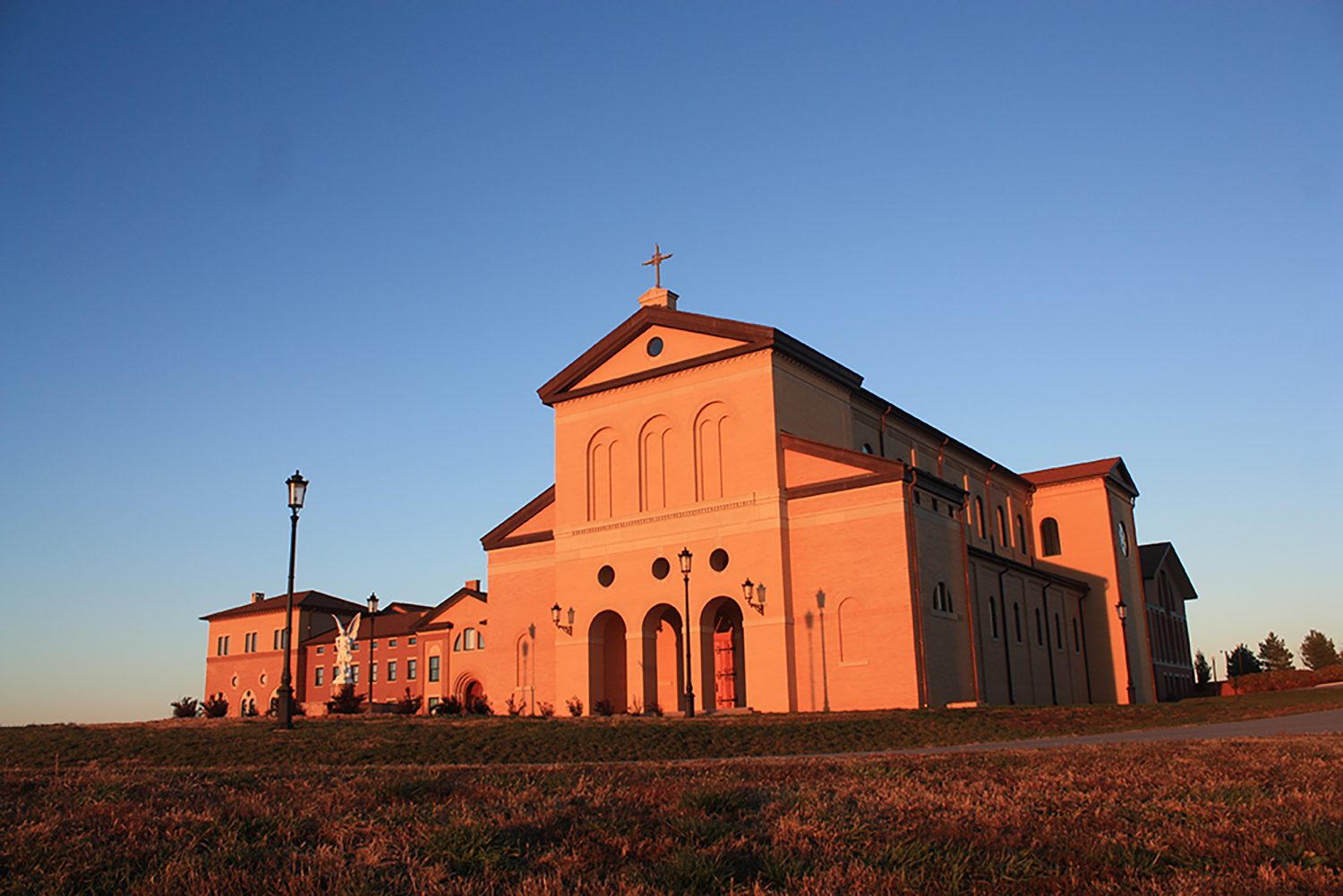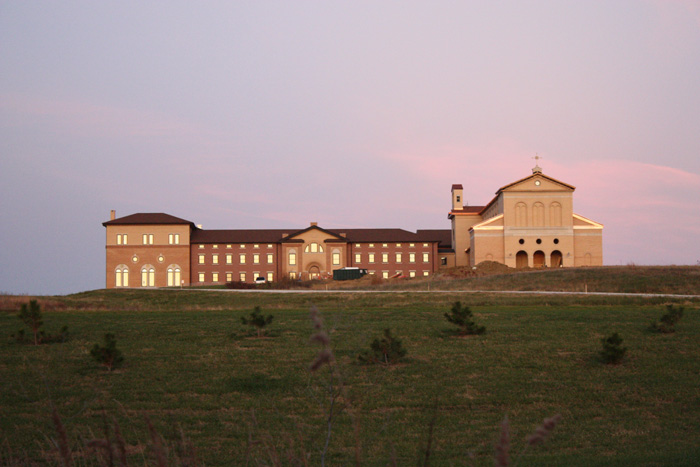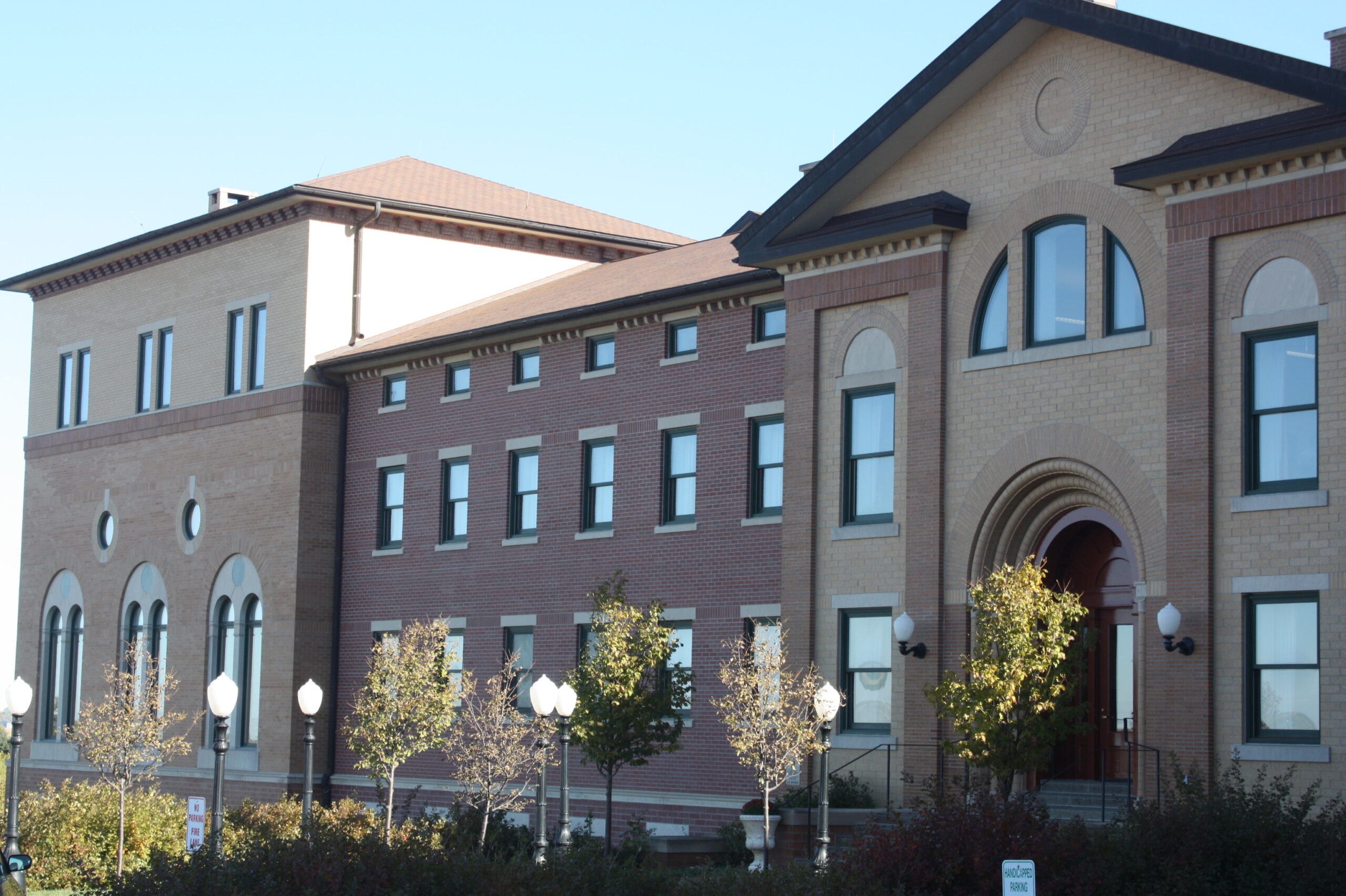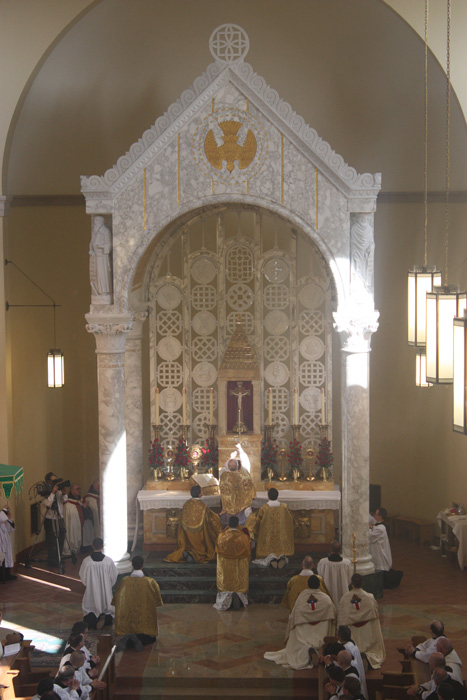 From an initial enrollment of a few young men, the seminary now includes nearly 90 seminarians, and is reaching full capacity.
The architecture of the seminary is of Romanesque style, and is reminiscent of Catholic architecture from that period in history. The traditional basilica form of the chapel presents a focus on the stunning white marble altar and baldachin.
In addition to the necessary features of a seminary, Our Lady of Guadalupe Seminary has recreation rooms, a complete gym, soccer field, hiking trails and ponds on its 140 acre site. The rural setting is conducive to study, prayer and contemplation.